REDAKCJA to nowy zespół na polskiej scenie rockowej, ale z pewnością nie jest to formacja złożona z nowicjuszy. Siłą napędową, a także autorem całości repertuaru zespołu jest bowiem Dariusz Dusza - gitarzysta i autor tekstów, w przeszłości lider i współzałożyciel tak ważnych i legendarnych formacji polskiej sceny jak Śmierć Kliniczna, Absurd czy DiM. Dusza od lat z powodzeniem kontynuuje współpracę z Ireneuszem Dudkiem w formacji Skakin' Dudi. Obaj muzycy stworzyli wspólnie takie niezapomniane przeboje jak: "Au sza la la la" czy "Och, Ziuta".
Utwory skomponowane i napisane przez Dariusza Duszę znalazły się na kilkudziesięciu płytach, docierając do miliona odbiorców! Artysta występował w wielu programach telewizyjnych i na wszystkich znaczących festiwalach (zdobywając m.in. nagrodę publiczności na festiwalu opolskim).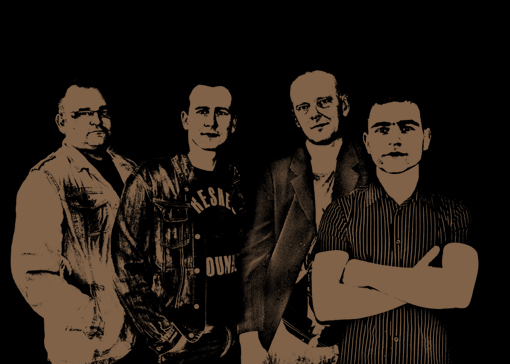 Redakcja - nowy zespół Dariusza Duszy, skupia utalentowanych muzyków. Łączy w sobie energetyczną muzykę z ambitnymi tekstami podążając stylistycznie w różnych kierunkach. Bazą repertuarową zespołu jest energetyczny rockowy repertuar, w którym odnaleźć można także kilka bardziej stonowanych kompozycji. Redakcja z upodobaniem sięga po gitarowe przeboje oparte na tradycyjnym rock'n'rollu nie unikając niekiedy bardziej punkowych rytmów czy pojawiających się nader często wpływów reggae, które dla wielu fanów mogą być łącznikiem dokonań Redakcji z tym co Dusza tworzył w formacji DiM.
Album Redakcji zatytułowany "Horroskop" to z pewnością artystyczne wydarzenie zarówno dla wszystkich, którzy znają wcześniejsze dokonania Duszy jak i tych, którym płyta ta stworzy dopiero możliwość ich poznania. Album jest doskonałym przykładem jak można pogodzić tradycyjne rockowe granie z odrobina punkowego szaleństwa i rytmiką reggae.
Pierwszy singiel promujący album, zatytułowany "Dziś umarłem na ulicy" podbił serca słuchaczy wielu rozgłośni radiowych. Wkrótce w jego ślady pójdzie kolejny utwór promujący "Horroskop", tym razem będzie to koncertowy przebój grupy "Karmazynowy snieg" utrzymany w stylistyce reggae. Do obu utworów nakręcone zostały teledyski.